HOME | CERAMICS | PAINTINGS | PHOTOGRAPHY | ARCHITECURE | DIGITAL IMAGES
GALLERY TOUR | SIGN GUESTBOOK | | ARTIST BIOGRAPHY
PURCHASE ARTWORK | ART LINKS | ART WEBRINGS | ALL WEBRINGS
ADD URL | ART PRINTS & POSTERS | RESUME | DIRECTORY

|Links Page 1| |Links Page 2| |Links Page 3|

|Museum Links| |Add URL| |Free4all| |Art Webrings|

Welcome to
artwerker


---

---

---

---
---
---

---
---

A place for you to promote your
artwork for FREE!
---

The Worldwide Art Gallery
---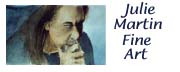 ---
---
---
;Linos School of Art Painting Workshops - Forum - Gallery - Painting Tips - Art Links Directory
---
Your Art Links The Art and Artists Directory. Over 4000 Art, Artist and Art Related Resources!
---
Art Search - Art Directory - www.artsearch.us
Search for your favorite art, rate listed websites,
submit your site, show your artwork!
---

Agora Gallery Contemporary fine art gallery with locations in the SoHo and Chelsea art districts of New York City. Art consulting services to private and corporate collectors. Exhibiting painting, drawing, sculpture, photography and mixed medias. Artist portfolios are reviewed. Has been sponsoring the SoHo - Chelsea International Art Competition since 1984.
---
Angie Pinkal's Art Studio
Original artwork by Oregon Self Representing Artist Angie Pinkal.
Acrylic and watercolor art available for sale in many categories.
Gift certificates are available and commissions are always welcome.
---
Your link here.
Artabus, Contemporary artists



Visit my "Lights On WTC" page in memory of the September 11th.


by artwerker

© copyright 1995-2005 Artwerker Designs. All Rights Reserved.