HOME


~Artwerker-Artwork & Designs by Robert L. Martin.

High quality images are loading. It may take a few moments... Please be patient, because this is a graphically intense website. There are many pictures of my artwork and graphic art images. Enjoy!
Slideshow 1 - Here, I am throwing a vase on the pottery wheel.
Also see bowls, vessels, sculpture, and assemblages.

<meta name="description" content="Ceramic assemblages, landscape paintings, photography, digital images, architectural design, & webpage design by Robert L. Martin.">




We are celebrating the 10th
anniversery of the building of the
.:Artwerker-Artwork & Design:. website!!!


---

My website has a collection of my artwork, graphics, and designs I have done over most of my life. Art is something I have always done. I love to create art and designs. I use "Notepad" to write my html code for these webpage designs. I use brushes, filters and plug-ins, when using the Photoshop 7 program to edit, enhance, manipulate, and paint my photos, and digital artwork for this website. Also used for making graphics- Illustrator, Paintshop Pro, Animation Shop, MGI Photovista, Ulead Web Utilities, Xara 3D5, Alien Skin Eyecandy4, and other Photoshop plugins. I like to keep enhancing my digital images until they seem to come alive!
I teach private lessons for ceramics, painting, and computer programs. I am 35 yrs. old, and living single in San Antonio, Texas. My dogs keep me busy when it is play time. I have had my Artwerker website running for ten years now! 10 yrs. WoW- Since 1995! I really enjoy making these Artwerker webpages and communicating with my art for the World Wide Web!!! Over the years, a great deal of work has been pressed into the keyboard keys to add to the information super highway...... There has been clicking and dragging of the mouse all day and night with my tireless computer...... Tens of thousands of clicking and still ticking.
Please sign my or e-mail me at: if you have any questions.
Thank you for visiting!

Sincerely,
Robert L. Martin


---




~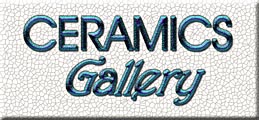 Containment No. 25
raku ceramics and bronze assemblage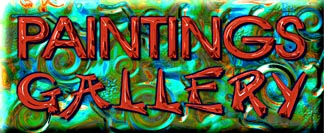 Fracture
oil landscape painting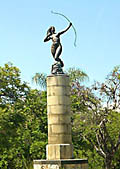 Diana
photograph- Mexico 2000




Artwerker Digital photos, images, and paintings,
using brushes, filters, and plug-ins in Photoshop 7
image editing program by Robert L. Martin.

Gargoyle
A digitally manipulated image with textures,
filters, and plug-ins using Photoshop.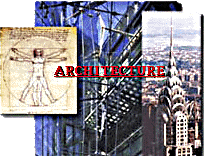 Illustration Firm
using Auto CAD, and Photoshop




















































In Memory of the World Trade Center.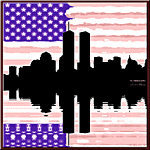 wtc_skyline_anim2.gif
digital painting and animation starting from a java lake applet




Encircled Ghosts
A digitally manipulated image with textures,
filters, and plug-ins using Photoshop.
ascii art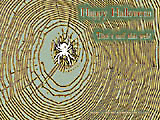 The "Don't Surf This Web!" 800x600.jpg wallpaper
for your computer desktop. A digitally manipulated photograph
with filters, and plug-ins using Photoshop.
http://artwerker.tripod.com/halloweenspiderweb800x600.jpg
http://artwerker.tripod.com/halloweenspiderweb1024x768.jpg



.
.HOME.
.CERAMICS.
.PAINTINGS.
.PHOTOGRAPHY.
.ARCHITECURE.
.DIGITAL IMAGES.
.
.
.GALLERY TOUR.
.SIGN GUESTBOOK.
. .
.ARTIST BIOGRAPHY.
.
.
.PURCHASE ARTWORK.
.ART LINKS.
.ART WEBRINGS.
.ALL WEBRINGS.
.
.
.ADD URL.
.ART PRINTS & POSTERS.
.RESUME.
.DIRECTORY.
.
© copyright 1995-2005 Artwerker Designs. All Rights Reserved. ~ ~ ~

.Back To Top.




"Congratulations! On having your site selected to receive the 2002-2003 Golden Web Award"
See More Awards Won by Artwerker







______________________
~ ~ ~
----------------------------------------

.:Artwerker- Animations:.

---

---


Some great topics, Artwerker-Artwork & Designs by Robert L. Martin. Ceramic assemblages, landscape paintings, photography, digital images, architectural design, & webpage design by Robert L. Martin. art, artist, arts & crafts, raku, artwork, sculpture, bowls, clay, pots, potter, pottery, vases, vessels, watercolor, encaustic, color, colours, contemporary, décor, decor, decorating, design, designer, digital, drawing, exhibit, exhibition, fire, firing, galleries, gallery, geometric, glazes, graphics, illustrations, interior, java, applet, kiln, landscapes, link, links, mixed media, movie, multimedia, multi-media, museum, oils, painter ,photo, photographs, photography, portfolio, raku, San Antonio, TX, USA, Texas, webpage, webmaster, webrings, video, Arts and Humanities, culture, abstract, animation,