HOME | CERAMICS | PAINTINGS | PHOTOGRAPHY | ARCHITECURE | DIGITAL IMAGES
GALLERY TOUR | SIGN GUESTBOOK | | ARTIST BIOGRAPHY
PURCHASE ARTWORK | ARTISTS' GALLERY | ART LINKS | ART WEBRINGS
ALL WEBRINGS | ART PRINTS & POSTERS | RESUME | DIRECTORY
|Links Page 1|
|Links Page 2|
|Links Page 3|


Click here to buy posters!
advertisement


Welcome to
artwerker awards received

"Congratulations! On having your site selected to receive the 2002-2003 Golden Web Award"

"We found your site to offer our Internet Community
a great service.
Again, Congratulations." font>



"We thank you for inviting us to visit your home on the Internet. We applaud your site's ease of navigation, obvious hard work, and entertaining content. It is with great pleasure that we give you the Personal Site Award.
This award is from Canada."



"You have a great website. Keep up the good work.
The Vicks"



"Congratulations you have been awarded the "World Web Award of Excellence". Your site meets all of our qualifications that makes for a great site. We enjoyed our visit to your site, keep up the good work."



"Congratulations you won the Best of the Best Award. This award is given to outstanding Web Pages and recognizes the hard work that was put into the development of your web site."



by Rhona Heflin center>



"I had a Lovely visit to your site and it would give me great pleasure to Award your Site with my Artistic Expression Award. Your site is deserving of many awards!"



"This award is given for an excellent likeability and a good quality of the art works exhibited. The presentation and usability of your site is good and pleasant. We are aware of the time and effort that goes into creating such a web site, that's why we are very pleased to present you with the KARA ART BRONZE AWARD.
A. Karamaounas and the staff."



GOLDEN MIND AWARD


"Thank you for inviting me to your website. I enjoyed looking around. I am enclosing the ChristianWeb WebJewel Award for 2002-2003. God bless,
Margaret Halsey
ChristianWeb"



"It is with great pride that we announce that your web site is a WINNER of our esteemed Majon Web Select
"SEAL OF EXCELLENCE AWARD" Congratulations,

The Web Select Team"


"Dear Robert, Congratulations! We have reviewed your website, and it certainly qualifies for our ByRegion Award. Good job!
Namaste, Susan Parker- ByRegion.net"



Gene and Linda G's "Patriot Award"


"Congratulations - your site qualified for our Golden Brush Award"
"Nicely done!"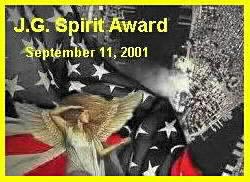 "I have chosen your site, to be a worthy of our " Designs Award ".

RitzCamera.com


Visit my "Lights On WTC" page in memory of the September 11th.

Need web page design service, or If you have any questions, or comments,
Please send email to Robert Martin at:

HOME | CERAMICS | PAINTINGS | PHOTOGRAPHY | ARCHITECURE | DIGITAL IMAGES
GALLERY TOUR | SIGN GUESTBOOK | | ARTIST BIOGRAPHY
PURCHASE ARTWORK | ARTISTS' GALLERY | ART LINKS | ART WEBRINGS
ALL WEBRINGS | ART PRINTS & POSTERS | RESUME | DIRECTORY

© copyright 1995-2003 Artwerker Designs. All Rights Reserved.


Some great topics,Ceramic assemblages, landscape paintings, architectural design, web page design photography,& digital images by Robert L. Martin, art, art prints, artist, crafts, raku, artwork, sculpture, bowls, ceramicist, clay, pots, potter, pottery, vases, vessels, watercolor, color, colours, contemporary, copper, décor, decor, decorating, design, designer, digital, drawing, exhibit,exhibition, fire, firing, galleries, gallery, geometric, glazes, graphic design, graphics, illustrations, interior designers, java applet, kiln, landscapes, link, links, merchants, mixed media, mold, multimedia, multi-media, museum, oils, painter, photo, photographs, photography, portfolio, posters, San Antonio, TX, USA, Texas, web page, webmaster, webrings, Arts and Humanities, culture, abstract, animation, applets, code, directory